Design.
Build.
Maintain.
Your honed experts for all steel and millwright demands.
Iron Man Millwrights, LLC is proud to offer quality steel fabrication and millwright services to the Southeast area and beyond. The skill, efficiency, and passion we put into our work has helped us gain a strong reputation. Our diverse capabilities and expertise allow us to undertake projects of any magnitude and be accessible in emergency situations.
As a family owned and operated company, our main goal is to create longstanding customer relationships by producing quality products and demonstrating exceptional work and safety ethics. With over 40 years' experience in both industries, owner-operator, Chuck Mize, sets high standards for every employee to ensure we provide each customer with the utmost satisfaction.
"Iron Man Millwrights is a top notch company to have on site.  Their work performance was beyond reproach and their safety efforts were on point.  I would feel very comfortable recommending them for any future millwright work at this Mars facility, and any job site that Design Group happens to be on."
– Robert Goodwin, Design Group
Steel Services
You shouldn't have to trade productivity for quality.
Welding
Carbon Steel
Stainless Steel
Aluminum
Steel Fabrication & Erection
Architectural, Commercial, Residential
Awnings

Fences and gates

Mezzanines

Handrails, grab rails and guardrails

Stairs, decks and landings

Panels

Historical and modern renovations

Structure

Stainless steel countertops

Buffets and sneeze guards
"It is an honor to write this letter of recommendation for Chuck Mize. We have worked closely together now for about ten years. He has been a pleasure to work with not only for his great work ethic, but also for the talent he has shown in welding. He is an innovative craftsmen, able to overcome every obstacle we have thrown his way."
     
– David Price and Steve Kerns, EC Price General Contractors
Millwright Services
You shouldn't have to sacrifice safety for productivity.
Bin Cleaning
Certified Confined Space Entry
Bin Whip and Drilling
Machinery
Dismantle

Reassemble

Relocate

Maintenance

It is with great confidence that I write this letter of recommendation for Chuck Mize. Rock Eagle 4-H Center has worked with him on several projects in the past ten years with very good results. I can recommend him highly and without reservation.
– Johnny Parker, Work Management Supervisor, UGA Rock Eagle 4-H Center
Iron Man Millwrights is proud to boast an EMR of 0.91. Our dedication to safety ensures that every project operates smoothly without worry of accident or injury. Thanks to our commitment to safety, our clients can rest assured that any project our team completes puts them in compliance with OSHA standards.
With safety being one of the most important aspects we strive for, we promise to practice proper safety standards to uphold the care of our employees and clients.
This promise is supported by our employee's basic and specialized training: 
Fall Protection Training
Confined Space Training
Forklift Certification
Proper PPE
CPR Certified
First Aid Certified
Lockout / Tagout
Crane Certification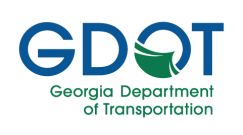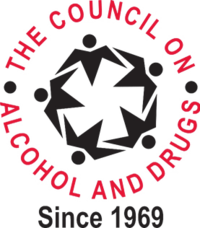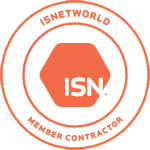 Click on photos to enlarge.
Click on photos to enlarge.
Phone: 706.310.0157
Welding Shop:
226 E Jones Chapel Road, Danielsville, GA 30633
Corporate Office:
2200 Moores Ford Road, Bogart, GA 30622